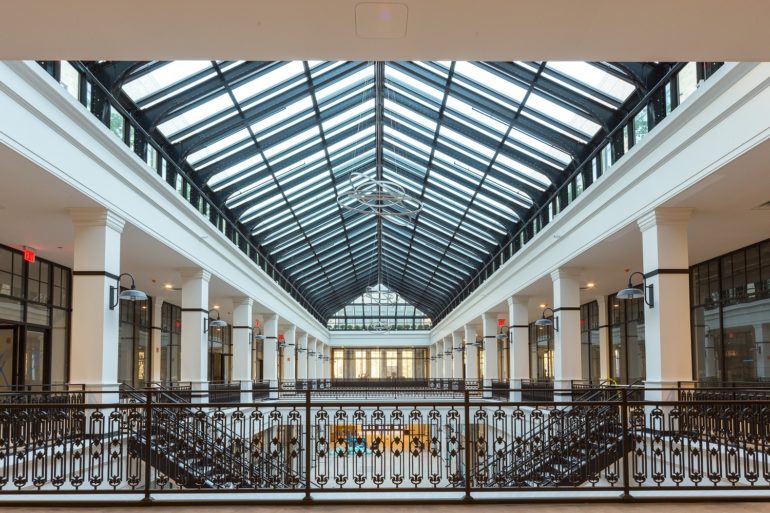 Only weeks after a grand opening event at the new Hahne & Co. building in Newark, the Whole Foods store that will anchor the complex is set to open March 1.
That's according to a report Tuesday by NJ Advance Media. A spokesman for the high-end grocery chain confirmed the opening date for the 29,000-square-foot store on Broad Street, in what will be the 17th Whole Foods store in New Jersey.
During last week's grand opening event at the newly rehabilitated, mixed-use complex in Newark, construction crews could be seen preparing the interior of the Whole Foods space at the corner of Broad and New streets. The event drew hundreds of dignitaries and well-wishers who were celebrating both the nostalgia of the iconic former Hahne's department store and significance of the project to Newark's revitalization.
(link to article below)